Dr. Mazin Fouad is a General Dentist at Monarch Dental in Leamington.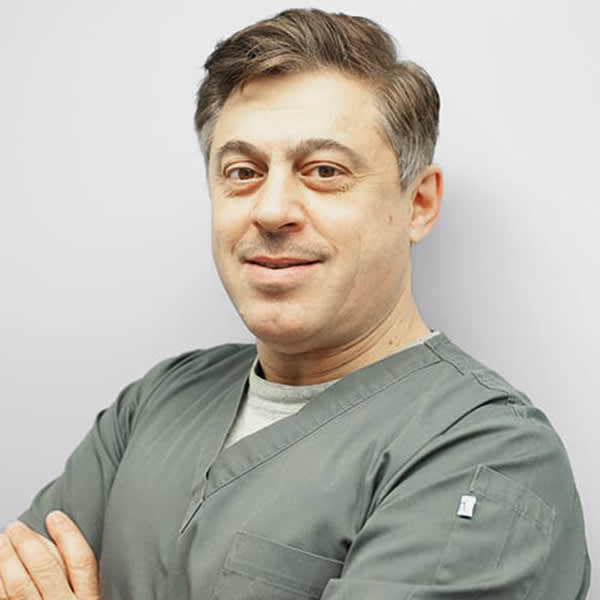 Dr. Mazin Fouad graduated from the faculty of dentistry at Baghdad University in 1992, and started practicing as a general dentist. In 1997, he received his speciality degree in oral and maxillofacial surgery.
The next year, he opened his own dental practice. In 2006, he moved to Dubai, UAE and worked as a general dentist and as an oral surgeon for over 8 years.
In 2014, Dr. Fouad and his family moved to Canada and enrolled in the qualification process for the National Dental Examination Board of Canada.
In 2017, he received his licence as a general dentist in Canada and became a member of the Royal College of Dental Surgeons of Ontario. Dr. Mazin Fouad is passionate about all types of dental work with a special interest in oral surgery, root canal treatment and cosmetic dental services.

Dr. Fouad lives in Windsor with his wife and two children, and enjoys spending time with his family, travelling, soccer and watching movies.
New Patients Always Welcome
Looking for a dentist in Leamington? We're happily accepting new patients at our dental clinic! Contact us to get started today.
Request Appointment
Hours
Monday:

08:30 am - 05:30 pm

Tuesday:

08:30 am - 05:30 pm

Wednesday:

08:30 am - 07:00 pm

Thursday:

08:30 am - 05:30 pm

Friday:

08:30 am - 01:00 pm

Saturday:

Closed

Sunday:

Closed
Quick Links